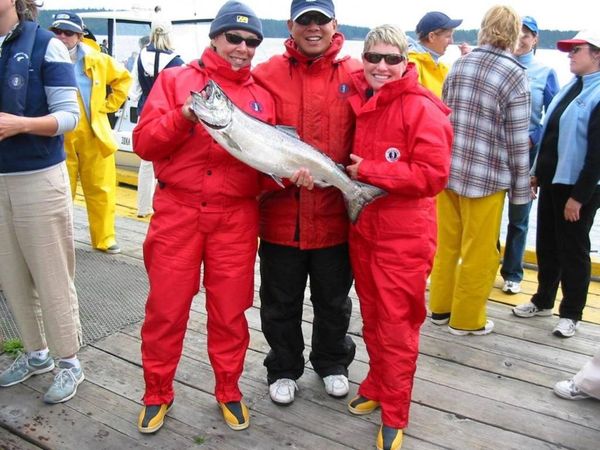 Please contact our property via our website, email or phone below to make a reservation.
Powered by Claim this Listing
nomadreservations.co
Painter's Lodge Resort
1625 MacDonald Rd Campbell River, BC V9W 4S5
Open 2021-06-01 - 2021-12-20
94 Rooms
Nestled on the pristine shores of Vancouver Island, Painter's Lodge offers world-class salmon fishing, breathtaking wildlife and scenery and full amenities. When you're not fighting a mighty salmon on the line, soak in the outdoor pool, refine your serve on the tennis courts, or watch marine life play as you tour the coastline on a Wildlife Adventure Tour. Connected by water taxi, guests enjoy all the amenities including new Aveda Spa at April Point Resort.
Amenities
Accepts Debit Cards
Accepts Credit Cards
Bar
Fishing
Handicap Accessible
Marina
Meeting Facilities
Pool - Outdoor
Restaurant
Water Front
Wildlife Viewing
Pets Welcome
Non-smoking Rooms
Wifi
Fireplace
housekeeping
Telephone
TV In Rooms
About the Owner
Contact the property
Phone: (250) 286-1102
Toll-Free: (888) 999-2799
Fax: (250) 286-0138