Saddle up because Kamloops Country is ranch country and you're invited to stay for a spell! From pampering resort-style luxury to real saddleback excitement, you'll have the time of your life. Relax with a massage after a day's ride, tuck into a barbecued steak, and listen to tall tales around a campfire. Come daybreak, there's a hike, a horse and fly-fishing hole waiting for you.
If golf is your game, then you are spoiled for choice. Here in sunny Kamloops Country, golf is considered to be one of life's essentials. With many courses in scenic locales and an extra-long playing season, your golf adventure is conveniently close and the play is as challenging as you want.
The choices for hiking in Kamloops Country are endless – Sugarloaf Mountain, the Hoodoos, Dewdrop Range, Tranquille River, Gibraltar Rock and Kenna Cartwright Park provide some of the finest hiking in the area. Riders from around the world consider Kamloops Country to be mountain biking heaven – from the D Drop and Fat Tire Flyer, to Mara Mountain and the Razor Back, there are trails for experts, beginners and middle-of-the track riders. At Sun Peaks Resort, you can catch a lift up to the high-country and experience awesome hiking as well as downhill mountain biking.
The City of Kamloops located at the junctions of Hwy 1,97,5 and 5A is a commercial and cultural centre, a thriving cosmopolitan community where shopping, entertainment, and artistic expression and sporting challenge are found in full measure. Winter is special in Kamloops with lots of powder snow and an average of more than 10 hours of sunshine each day. Sun Peaks Resort is by far the most favorable winter haven in the area.
In and around Kamloops, there is history to discover and great places to find it. Unravel the area's native history in the Secwepemc Museum and Heritage Park. At the Kamloops Museum of Achives, displays and artifacts reflect the high drama of the Cariboo Gold Rush days. At the historic CN Railway Station, the beautifully restored Steam Locomotive 2141, 'Spirit of Kamloops', is your venue back to the era of steam. Passengers will delight in the sights while seated in an open-air 'hayrack' car, or re-living rail travel of the past in the comfort of the 406 'Pioneer Park' 1930 heritage coach. Wild west adventure awaits passengers, as the famous Billy Miner Train Robbery is re-enacted on every departure.
If you like kayaking, your only problem will be deciding which perfect stretch of water to spend the day on since there are over 100 lakes and streams within an hour's drive of Kamloops. Take it easy on the smooth South Thompson River, throw yourself into the waves of the Adams River or the Thompson west of Savona. For a great day of canoeing, check out Kamloops Lake, which is actually a huge widening of the Thompson River.
Another place to visit in Kamloops Country is the town of Barriere, just 66 km (41 mi) north of Kamloops on Hwy 5. Barriere's unique community has a character all of its own. It's laid back attitude accommodates those who genuinely enjoy pristine lake views, powder drenched slopes and abundant forests. Barriere offers a wide variety of recreational opportunities. Lake fishing in the area is considered some of the best in BC. In the winter, visitors flock here for snowmobiling and cross-country skiing. The summer is even more promising as the gorgeous lakes melt to offer all manner of water sports. Barriere is also known for its hiking, horseback riding and hunting.
Chase is another popular town in Kamloops country. Located east of Kamloops on Hwy 1, Chase is known as the "Home to the Big Horn Sheep". This town combines spectacular scenery and nature that characterizes interior BC with all the amenities of a larger city. Residents of Chase enjoy a splendid waterfront view afforded by the town's location on the outlet of the South Thompson River. This quaint and quiet town offers visitors a relaxing stopover while traveling though British Columbia.
Sun Peaks Resort is an international year-round resort just a short drive from Kamloops. Boasting some 135 ski runs on three mountains and a visually stunning European-inspired village, Sun Peaks is one of the finest ski resorts in all of Canada. Even in the summer, this resort provides lots of recreation opportunities including a challenging 18-hole golf course and some of the most technical downhill mountain biking available.
Explore the Communities of Kamloops Country
Discover the Thompson Okanagan Sub Regions
Kamloops Country & Nearby Accommodations
Chinook Cove Golf & RV
Barriere
Chinook Cove RV Park is a newly built, 18 site short stay RV Park in Barriere, BC. Sitting just above our golf course clubhouse, this is a private area showcasing amazing views of the North Thompson Valley. ...
More Details
Hitch'N Rail Family Resort
Heffley Lake
Situated on stunning Heffley Lake at the gateway to the Northern Thompson and Sun Peaks Resort, Hitch'N Rail Family Resort is a fantastic family destination to spend your summer vacation. Have an unforgettable experience and create lasting memories with the whole family. Choose from our cozy lakes ...
More Details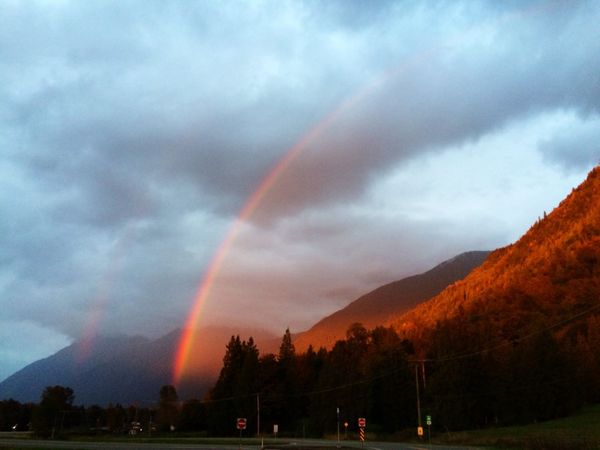 Kamloops Riverview RV Park
Kamloops
Breathtaking views of Thompson Valley and river. Golf next door at 18-hole executive course. Instant highway access and within a few minutes to Kamloops. Fully-serviced sites available any time of year. ...
More Details
Kamloops RV Park & Storage
Kamloops
Kamloops RV Park is a friendly, family-oriented park. Located next to the BC Wildlife Park, 15 mins. to downtown Kamloops. City transit at driveway. Championship golf courses close by. ...
More Details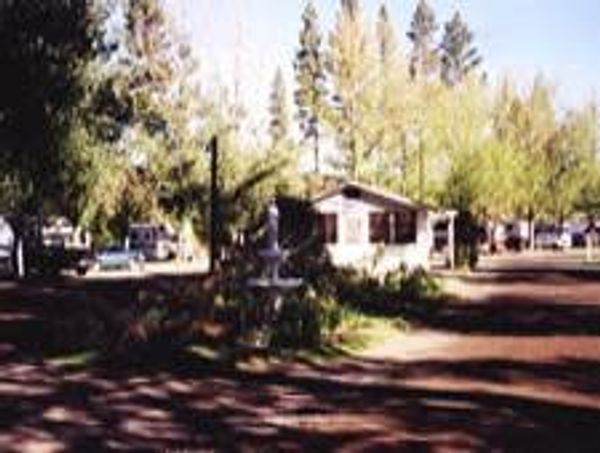 Knutsford/Kamloops RV Campground
Knutsford
From #1 (Trans-Canada Hwy) take exit 368. On Highway 5A south. 7 km south of the Aberdeen Mall in Kamloops. Full hookups, grassy sites. Laundry and shower facilities. Close to fishing and golf. Pets welcome, (pet restrictions apply). CP 48 hours notice or more half back refund. Less than 48 hours no ...
More Details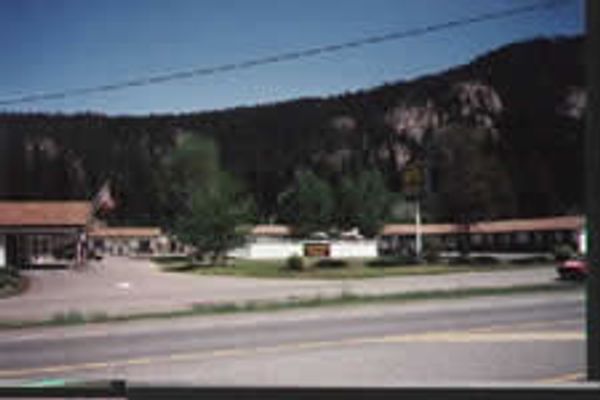 Monte Carlo Motel
Barriere
Located halfway between Kamloops and Clearwater, and between Vancouver and Jaspar, Monte Carlo Motel is the ideal accommodation for overnight travellers or week long visitors. At an affordable price, we offer 25 guest rooms that include modern amenities to create a comfortable stay. We offer differe ...
More Details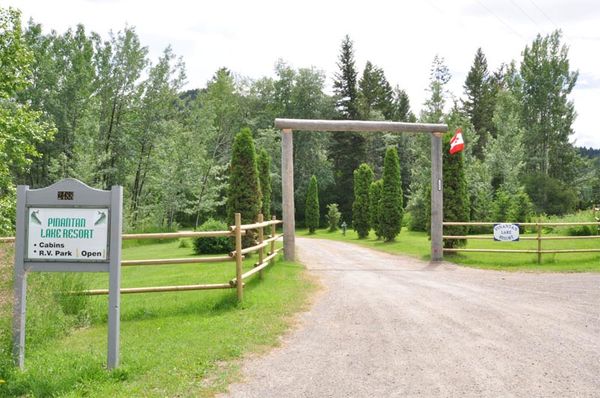 Pinantan Lake Resort
Kamloops
Nestled on lush grass on the shores of beautiful Pinantan Lake, our resort is ideal for families, reunions, or group retreats. Situated on a wonderful lake, we have a private beach for families to enjoy their days swimming, kayaking or canoeing in the peaceful waters. We offer well-appointed cabins, ...
More Details
Pinegrove Campground
McLure
We welcome you to well-shaded large sites under tall Douglas fir trees. Hot showers and WiFi. Great playground, also horseshoes, badminton and bocce. Store and laundry. Firepits, gazebo with BBQ. Big rigs and tenters welcome. Eco-friendly with recycling. Wir sprechen auch Deutsch. ...
More Details
Silver Sage Campground
Kamloops
Enjoy all the City of Kamloops has to offer from our centrally located RV park and campground. Free WiFi and showers. 5 min. drive from downtown, 10 min. drive to most sport facilities, attractions. Quiet, peaceful setting located on the South Thompson river. ...
More Details
South Thompson Motors & RV
Kamloops
Family-owned and operated full service RV centre for over 25 years. We stock a large inventory of RV parts and accessories. We are a proud Forest River dealer, featuring brand names Cedar Creek, Silverback, Cottage, Surveyor, Wildwood, Wildwood X-Lite, R.Pod, Arctic Wolf, and Alpha Wolf. We carry a ...
More Details