A short ferry trip from Horseshoe Bay to Langdale and you arrive on the Sunshine Coast, named for its up to 2,400 hours of annual sunshine. The Sunshine Coast can also be accessed by BC Ferry from Comox/Courtenay on Vancouver Island. This coast is a magical string of rocky, forested beaches and small, funky communities.
Tucked into the southwest corner of mainland British Columbia, the Sunshine Coast is a 180 km (110 mile) stretch of paradise where the mossy rainforest drops from a sculpted shoreline into the Salish Sea (Strait of Georgia), and winds northward beneath the Coast Mountains from Howe Sound to Desolation Sound. BC Ferries provides several daily sailings to and from Langdale via Horseshoe Bay (West Vancouver) and from Comox/Courtenay on Vancouver Island to Powell River. This makes the coast feel like an island. The main road is Highway 101.
As a recreation destination, the sheltered coast provides world-class scuba diving, and exceptional canoeing and sea kayaking. The water gives a unique perspective of the coves, inlets and wildlife such as harbour seals. Sport fishing is superb and includes five species of salmon, as well as rainbow, steelhead, kokanee and cutthroat trout.
Populated by those who desire the slower paced, coastal lifestyle, the Sunshine Coast is home to outdoor enthusiasts who appreciate the beauty of outstanding marine parks and marshland bird sanctuaries, old growth forest and alpine peaks. Many internationally known artists, musicians and artisans have made their home on the Sunshine Coast. The creative juices of the artisans are showcased in local galleries and craft stores, as well as in their own pottery, woodworking, and glass blowing studios up and down the coast. The Sunshine Coast holds several arts and crafts fairs and festivals throughout the summer months.
As you drive along Highway 101 there are small communities that must be explored. In Gibsons, stop and explore shops, the scenic marina, harbourside pubs and Molly's Reach – best known from the television series "The Beachcombers". Sechelt is the cultural centre of the Sunshine Coast and is home to the Salish Indian bands. Halfmoon Bay, Madiera Park and Garden Bay offer a great base from which to rent a fishing charter or kayak the quiet inlets. Egmont is the starting point for Princess Louisa Tours and the hike to the Sechelt Rapids and a place for extreme kayakers is Skookumchuck Narrows Provincial Park.
Powell River, a short ferry ride from Earls Cove, offers some of the best fishing in British Columbia as well as the Powell River Historic Townsite which is a preserved example of a single-industry town from the early 20th century – forestry. At the end of Highway 101 is Lund, an historic fishing village.
Communities to explore: Davis Bay, Earls Cove, Egmont, Garden Bay, Gibsons, Halfmoon Bay, Langdale, Lund, Madiera Park, Pender Harbour, Powell River, Roberts Creek, Saltery Bay, Sechelt, Texada Island.
Explore the Communities of Sunshine Coast
Discover the Vancouver Coast and Mountains Sub Regions
Sunshine Coast & Nearby Accommodations
Willingdon Beach Municipal Campsite
Powell River
We are an 83 site (RV and tenting), municipal campground on the ocean, in the heart of Powell River, on the Sunshine Coast of BC. We are located next to a park, playground and the beach. Surrounded by beautiful hiking and walking trails, there is lots to see and do! ...
More Details
Featured
Backeddy Resort & Marina
Egmont
Situated on 600 ft of pristine shoreline on the stunning Sechelt Inlet, Backeddy Resort & Marina is the ideal destination for outdoor enthusiasts! Surrounded by lush forests and gorgeous waters, we encourage guests to discover marine life, hiking trails, and unwind to the beautiful sounds of nature. ...
More Details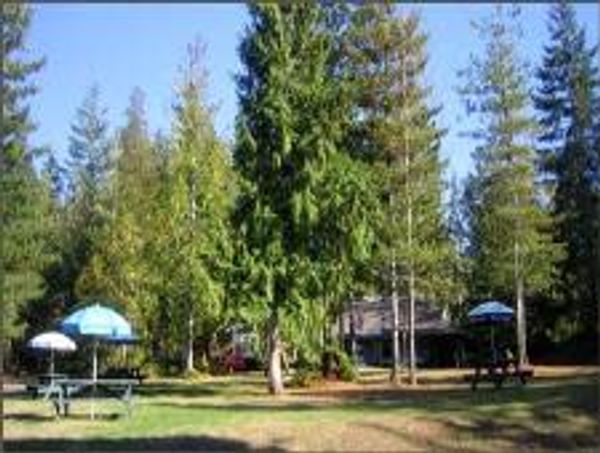 Bayside Campground & RV Park
Sechelt
This campground offers full and partial service RV sites and private tent sites. Satellite TV, hot showers, playground, volleyball, horseshoes. Convenient to Sechelt Inlet, Porpoise Bay Provincial Park, beaches, hiking, biking trails, golf, galleries, villages and services. ...
More Details
Garden Bay Resort & Campground
Garden Bay
OPENING EARLY NOVEMBER 2020 - BOOK ONLINE Yes, there's magic at Garden Bay, and we invite you come and see for yourself why this part of BC has a special vibe that can't be beat. Come for the ocean, the lakes, the wildlife, the recreation. Come for the warm hospitality. But most of all, come fo ...
More Details
Kent's Beach Resort
Powell River
Enjoy year round waterfront cabins and camping at Kent's Beach Resort. Situated on the beautiful west coast of BC, guests are spoiled to breathtaking oceanside views. Our self-contained cabins are furnished and feature fully equipped kitchens, perfect to fix meals. Our campground is nestled on the ...
More Details
Lund Resort at Klah Ah Men
Lund
Where the road ends, the fun begins, In comfort, culture and style. Our resort offers 32 luxury rooms, all newly refurbished, completely reimagined, and thoroughly inspired by Tla'amin art and culture. Even out here in paradise, the difference is found in the little extras: the turn down service, ...
More Details
Painted Boat Resort Spa & Marina
Madeira Park
Each Villa at Painted Boat Resort offers upscale, Canadian-designed and made furnishings and a large patio or balcony with a water view, as well as a kitchen with granite countertops, stainless steel appliances and two bathrooms. ...
More Details
Pender Harbour Resort & Marina
Garden Bay
Welcome to Pender Harbour Resort, where we offer a wide range of accommodation choices with 600' of oceanfront. Vacationing with a large group? Our chalet is perfect to accommodate up to 8 guests with a full kitchen and four bedrooms. We have waterfront cottages overlooking scenic Pender Harbour, ...
More Details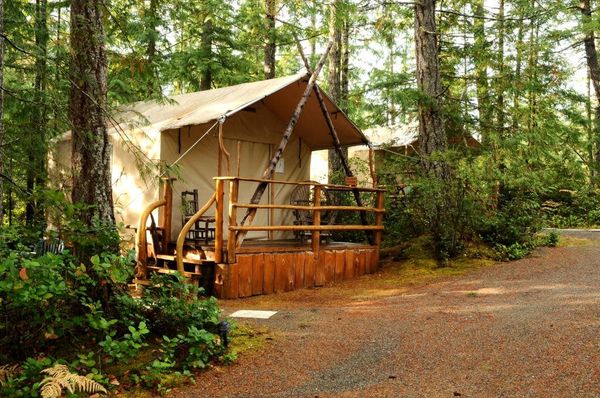 Ruby Lake Resort
Madeira Park
Surrounded by the Caren Range Mountains and beautiful Ruby Lake, Ruby Lake Resort is a true piece of paradise to escape urban life. Our resort is ideal for romantic getaways or family vacations, so stay in our Safari Tent or well-appointed cottage suites to enjoy a relaxing retreat. The Safari Tents ...
More Details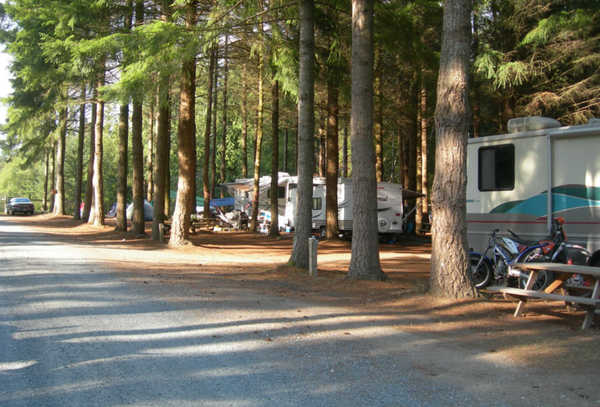 Seabreeze Resort
Powell River
Escape the stress of everyday life to a relaxing and tranquil atmosphere at Seabreeze Resort. Situated on the shore of Lang Bay's sandy beach, our guests spend their days swimming and beach combing. We are surrounded by many lakes with several scenic trails for hiking enthusiasts to explore. We of ...
More Details