You will not regret a trip to the Sea-to-Sky Country. You don't have to go far to leave Metro Vancouver's bustle and hustle behind. Travel up the Sea-to-Sky Highway (Highway 99) and into the steep and rugged Coast Mountains. Starting in picturesque Horseshoe Bay, site of one of the BC Ferries terminals, the road winds through mountain communities that started as logging, mining, ranching and farming outposts.
The route features towering rock faces that plunge to the sea and rivers cascading in bubbly plumes off the sheer cliff. The intense blue colours of Howe Sound clash with brilliant white glacier ice and jagged black peaks against an azure sky. This sight can mesmerise even the most seasoned traveller. During the summer the alpine meadows are freckled with red, yellow and purple wildflowers and surround tranquil turquoise lakes. No matter what time of year you go the forests, whether deep emerald or covered in fresh snow, will dazzle you.
The Sea-to-Sky Highway crosses paths with two historic routes, the Pemberton Trail and the Gold Rush Heritage Trail, which linked the coast with the interior in the days before the automobile. Today the communities of Britannia Beach, Whistler, Squamish and Pemberton have become welcoming havens for lovers of every manner of outdoor recreation whether on land, in water or air. This country is also rich in archaeological and historical lore. Salish First Nations have lived here for thousands of years, and prospectors streamed north from Lillooet for the Fraser River gold rush back in the 1850s.
Horseshoe Bay to Squamish
There are many reasons to stop on this scenic route from Horseshoe including the pull-outs that provide opportunities to capture photographic memories. Britannia Beach is home to the award-winning National Historic Britannia Museum where you can go underground and experience the sights and sounds of mining history. In Squamish see The Royal Hudson, the only steam engine in mainline service in North America until 2002, at The West Coast Railway Heritage Park in Squamish. Take a ride on the Sea to Sky Gondola, walk across the suspension bridge, see the stunning scenery from viewing platforms and enjoy a dining experience, all 885 m (2,900 ft) above Howe Sound.
Whistler to Pemberton
Further up the highway is Whistler, the world-renowned ski and snowboard resort which is now a year-round destination, as popular in summer as winter. Experience an amazing ride on the Peak to Peak Gondola, open all year, and take in the stunning views of mountains, valleys and wildlife. The alpine village of Whistler stays vibrant and active all year round.
Beyond Whistler is the town of Pemberton, known for its skiing and winter sports and in the summer the farms become a popular agritourism destination. Visit the organic potato vodka distillery, take home some fresh fruit from one of the u-pick farms and stop by the farmer's market. Golfing, hiking, mountain biking and horse riding are just some of the available recreational activities in Pemberton.
Pemberton to Lillooet
Heading inland, Highway 99 follows the scenic route to Lillooet. The road hugs the mountains, rivers and lakes, providing incredible views along the sometimes twisty road. As you near Lillooet, a historical town on the road of the old Gold Rush Trail, the air becomes drier, and in the summer, hotter. The Fraser River runs through the community and fishing is popular for salmon, sturgeon and trout.
The surrounding mountains in Sea-to-Sky Country boast some of British Columbia's most scenic parks, hikes, rock climbing and mountain biking. Offering lush old growth forests and glimpses of bears and eagles, the area is a popular outdoors adventure destination.
Explore the Communities of Sea to Sky Country
Discover the Vancouver Coast and Mountains Sub Regions
Sea to Sky Country & Nearby Accommodations
Cheekye Ranch
Squamish
Cheekye Ranch offers unparalleled views of the snow-capped peaks of the famous Tantalus Range nestled along the crystal-clear waters of the Cheakamus River, surrounded by the rugged beauty of the Tantalus Range Provincial Park. Cheekye Ranch offers boutique mountain style yurt and open camping with ...
Read more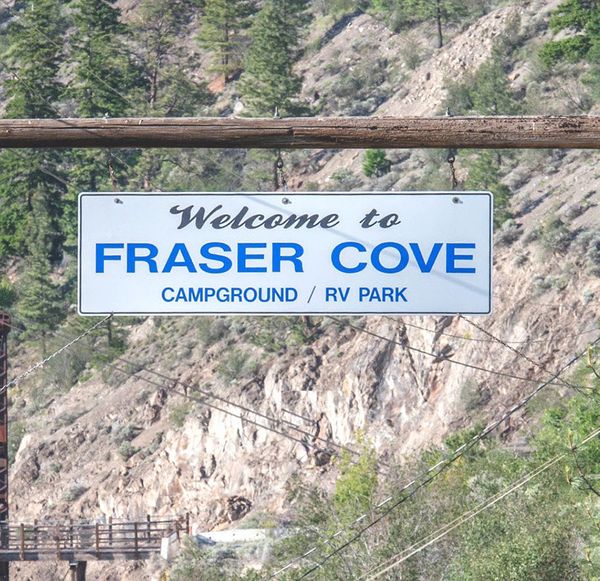 Fraser Cove Campground & Guest Cottage
Lillooet
Fraser Cove Campground & Guest Cabin offers a quiet setting along the Fraser River for a relaxing vacation. The scenery is spectacular with breathtaking views of mountains and the river. Situated beside the water, our campground is secluded from noise allowing a good night's sleep. We offer full h ...
Read more
Greenwood Country Inn
Pemberton
Relax and unwind in a luxurious Chalet style home at Greenwood Country Inn. Enjoy exceptional European hospitality in our marvelous post and beam inn near Whistler! Guests are treated to breathtaking views, the wilderness, and fantastic bird watching. We offer gorgeous well-appointed private guest s ...
Read more
Klahanie Campground & RV Park
Squamish
Prime location across from Shannon Falls and the Sea to Sky Gondola. Enjoy breathtaking views of the waterfall, The Chief, Howe Sound and Mount Garibaldi. Arrive any time as we are open 365 days a year or email us to reserve creek side tenting or a private ocean view RV site. Enjoy the areas trails, ...
Read more
Olympic Legacy Cabins
Squamish
Experience the Stunning BC Coast Just 35 Minutes from Downtown Vancouver. Relax on your private oceanfront deck to enjoy the sunset with views of Howe Sound and snow-capped mountains beyond. These beautiful log homes, built for BC Parks for the 2010 Winter Olympics, are works of art complete with ha ...
Read more
Paradise Valley Campground
Squamish
Wilderness campsites in a light forest setting; 30 acres of property to enjoy. Walking trails between sites and river. Steep 1 hr. hike to Brohm Lake for swimming and more hiking. True comfort for outdoor enthusiasts and clean flush toilets and pay showers. Radio free, except with earphones/quiet gu ...
Read more
Riverside | A Parkbridge Camping & RV Resort
Whistler
Whistler's Year Round Resort Campground! We offer a range of accommodation, including fully serviced, winterized RV sites, private, walk-in tent sites, rustic yurts and cozy log cabins. Our unique yurts are surrounded by large trees with breathtaking views of mountain peaks and the valley. The log ...
Read more
Whistler RV Park & Campground
Whistler
Whistler RV Park and Campgrounds is a peaceful and picturesque destination located 7 kms west of Whistler Creekside, with convenient access to the Sea-to-Sky Hwy. The park has spectacular views of Whistler Mountain, Black Tusk and the surrounding area. Whistler RV is perfect for your next vacation. ...
Read more